There's something special about pipe smoking. People have enjoyed smoking pipes for centuries. But, it's also a constantly evolving hobby, with new materials, techniques, and designs continually emerging.
Knowing where to start can be a bit daunting if you're new to pipe smoking. There are so many types of pipes, each with its unique character and influence on the flavor. But don't worry; we're here to help.
Come along on a journey through the world of pipe smoking. We'll explore the different types of pipes, materials, and features that make them unique. And we'll help you choose the perfect pipe for your needs and preferences.
So whether you're a seasoned pipe smoker or a complete beginner, we'll show you the ropes and help you find your perfect pipe.
The World of Pipe Smoking: A Brief Overview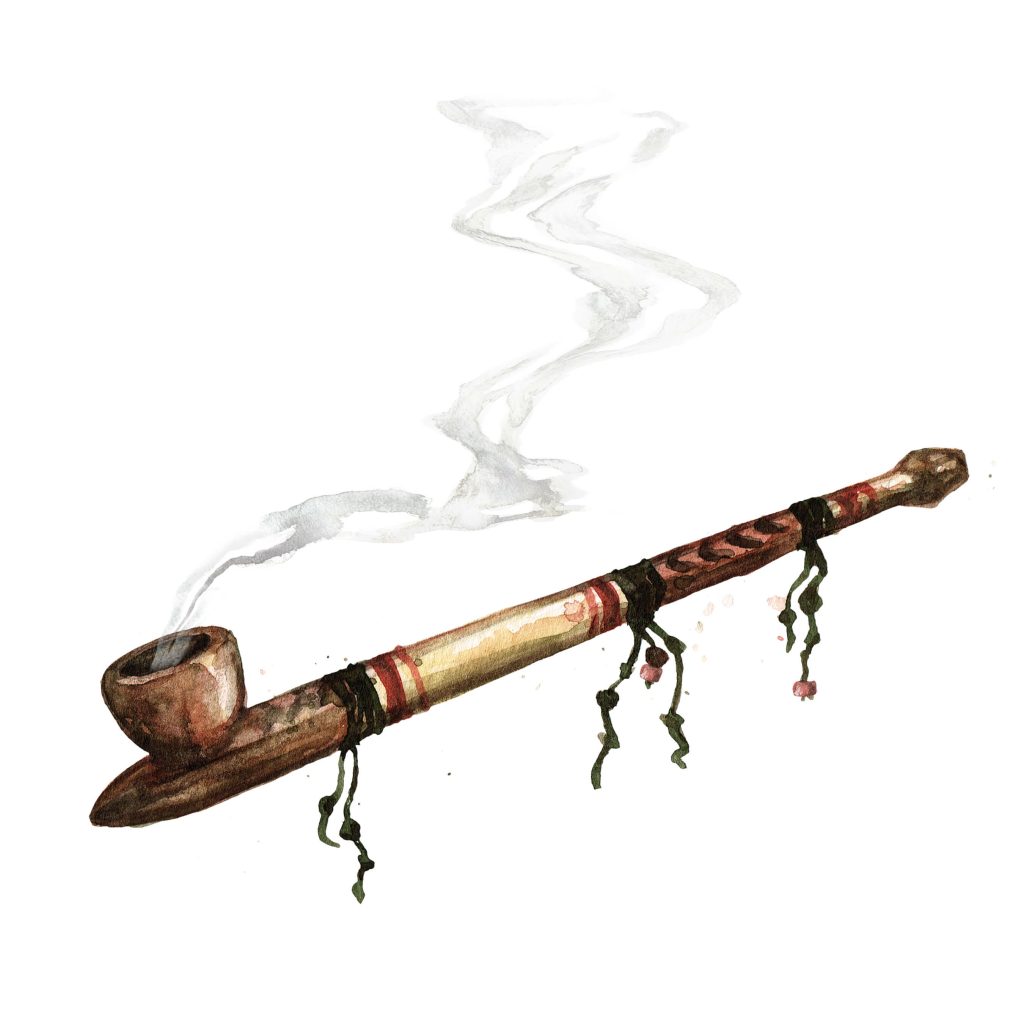 Smoking tobacco has been around for centuries. It's always been a symbol of relaxation, introspection, and camaraderie. From ancient civilizations to contemporary subcultures, people have enjoyed smoking pipes to take a break from the hustle and bustle of everyday life, to reflect on their thoughts and feelings, and to connect with others.
In ancient Egypt, for example, pipes were used for religious ceremonies and medicinal purposes. In the Middle Ages, pipes were popular among scholars and philosophers. They would use them to smoke tobacco and herbs while pondering the universe's great mysteries.
Today, pipes are still enjoyed by people from all walks of life. Some people smoke pipes to relax after a long day at work, while others use them to connect with friends and family. And still, others smoke pipes for the pure enjoyment of the experience.
Whatever the reason, smoking a pipe is a time-honored tradition that continues to be enjoyed by people worldwide. It's a way to slow down, take a deep breath, and appreciate the simple things in life.
So next time you feel stressed or overwhelmed, take a break and light up a pipe. It's the perfect way to relax and unwind.
Classic Tobacco Pipes: Embracing Tradition
The allure of a classic tobacco pipe lies in its ability to transport us back to a bygone era. It evokes images of gentlemen in leather armchairs, puffing contemplatively as they engage in intellectual discourse. These pipes, often crafted from various materials, including wood, clay, and meerschaum, embody the spirit of tradition and craftsmanship.
Materials Matter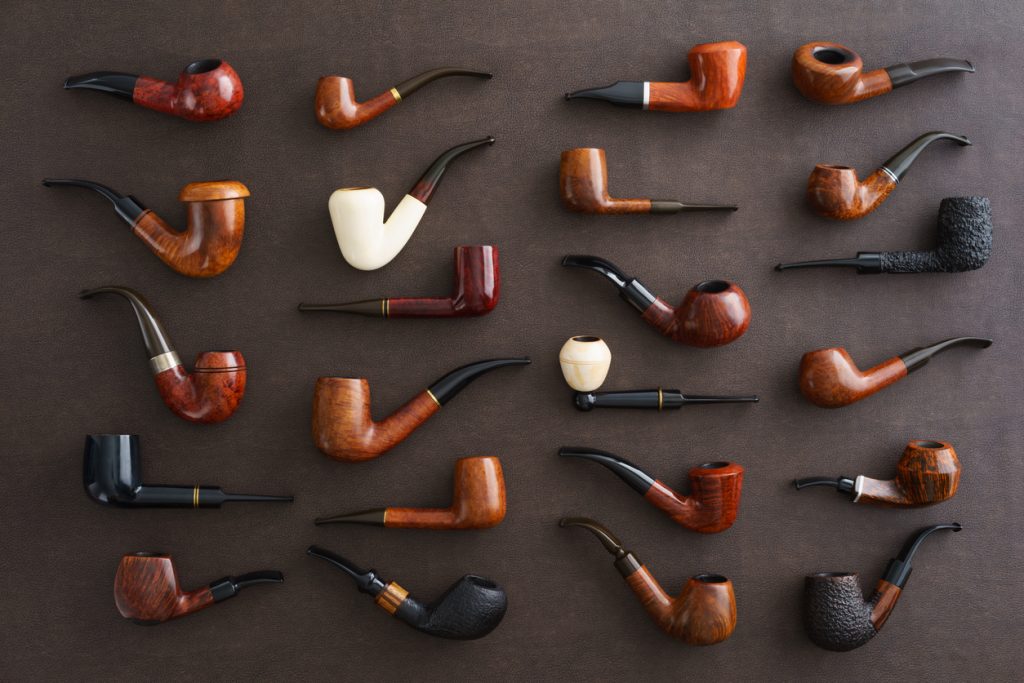 The selection of materials for a tobacco pipe plays a crucial role in shaping the smoking experience. A wooden pipe, such as the walnut wood spoon pipe, exudes a warm, natural aesthetic that ages gracefully over time. Meerschaum pipes, with their unparalleled heat resistance, deliver a cool and smooth smoke. Meanwhile, clay pipes offer a purer flavor profile, allowing the nuances of the tobacco blend to shine through.
Briar Wood
Briar root, derived from Erica arborea shrubs, is the gold standard in pipe material. This root's origin in the Mediterranean adds to its allure. Sicily's role as the primary briar exporter for pipe manufacturing underscores its significance. The process of nurturing, gathering, and aging briar is indeed time-intensive, but the outcome is well worth the patience. Briar root is unmatched solidity and exceptional heat resistance. The most noteworthy advantage? Its neutrality—it doesn't influence the taste of your tobacco.
Make sure to read
While all briar root shares common qualities, not all briar is cut from the same proverbialcloth. The age of a briar piece and the intricacies of its grain significantly impact its value and appeal. The passage of time adds character to briar, and older pieces tend to be more sought after due to their seasoned beauty. The grain pattern, resembling delicate brushstrokes on a canvas, is another facet that collectors and enthusiasts appreciate. This grain isn't merely ornamental; it also influences the pipe's smoking qualities.
Understanding Pricing
The intriguing aspect of briar's age and grain is how they contribute to the price differences between seemingly similar pipes. Two pipes that share the same shape, size, and polishing might differ drastically in value due to these subtle but impactful factors. These nuanced considerations illuminate the artistry and craftsmanship involved in pipe making. The process is elevated beyond mere functionality to a realm where each pipe carries its history and uniqueness.
When thinking about buying a briarwood pipe, focusing on quality over cost is crucial. Briar root pipes represent an investment in the ultimate smoking experience. The material's heat resistance and neutrality ensure your tobacco's flavors remain unadulterated. The durability guarantees that your pipe will be a cherished companion for years to come.
Meerschaum
One material stands out for its unique properties and exquisite craftsmanship in the realm of pipes: meerschaum. Meerschaum is derived from hydrated magnesium silicate, a natural mineral. It hails from deposits around Eskişehir in central Turkey. Its plasticity allows intricate carving into decorative and figural shapes. These pipes are sought-after by pipe enthusiasts and collectors.
Origins and Evolution of Meerschaum Pipes
Meerschaum pipe history dates back to 17th-century Turkey. Initially used for practical items, around 1725-1750, translated documents show it entering pipe-making. "Meerschaum" translates to "sea foam" due to its white hue and lightweight. Because it is porous, it absorbs tobacco elements, changing to golden brown over time.
Choosing a Meerschaum Pipe
Please ensure your meerschaum pipe is carved from solid meerschaum, not pressed dust. Pipes made from dust lack absorbency and are color-changing. Buy from reputable tobacconists to avoid cheap imitations. Also, check the carving quality. Expert carvers won't waste their skills on composite meerschaum.
Meerschaum pipes are more than smoking accessories; they're handcrafted art connecting us to history and cultures. Each pipe carries Turkish craftsmanship and artistic expression, an investment in history, and a distinctive experience. For seasoned smokers and curious beginners, meerschaum pipes offer beauty and tradition to explore.
Clay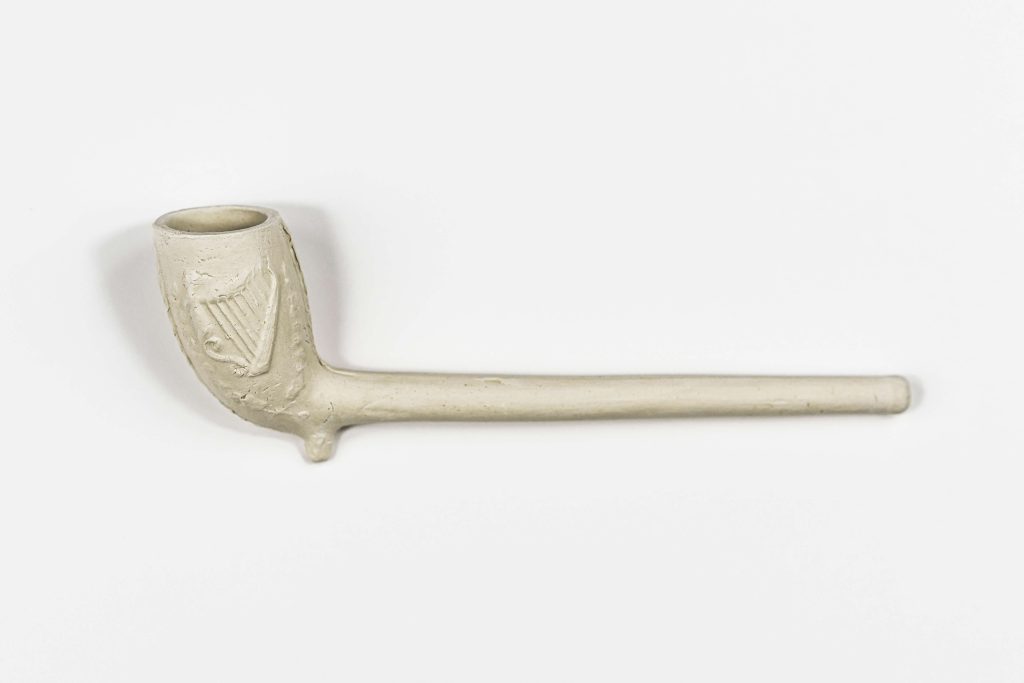 Diving into the realm of clay pipes unveils a captivating journey, though here we'll touch upon the essence. The clay pipes are fashioned from delicate, fine white clay. But, it's essential to differentiate between the two tiers within this category.
Lower-quality "clay" pipes are created using porcelain techniques involving slip and molds. Unfortunately, these porous counterparts are marked by subpar quality, tarnishing the smoking experience with undesirable flavors. But, superior clays undergo an intricate process that expels all air, meticulously hand-rolling each pipe before molding, precise piercing with fine wire, and deliberate firing. Tradition dictates that clay pipes remain unglazed.
Clay pipes are renowned for their tendency to burn at a notably elevated temperature compared to their counterparts. They can present a challenge for most pipe enthusiasts. Advocates of clay pipes maintain that these vessels deliver an unadulterated smoking experience, free from any additional flavors imparted by the pipe bowl. Notably, historical re-enactors often embrace reproductions of traditional clay styles, add a touch of authenticity to their products.
Clay pipes were once regarded as disposable commodities. Today, they serve as invaluable artifacts for dating insights in industrial archaeology.
Glass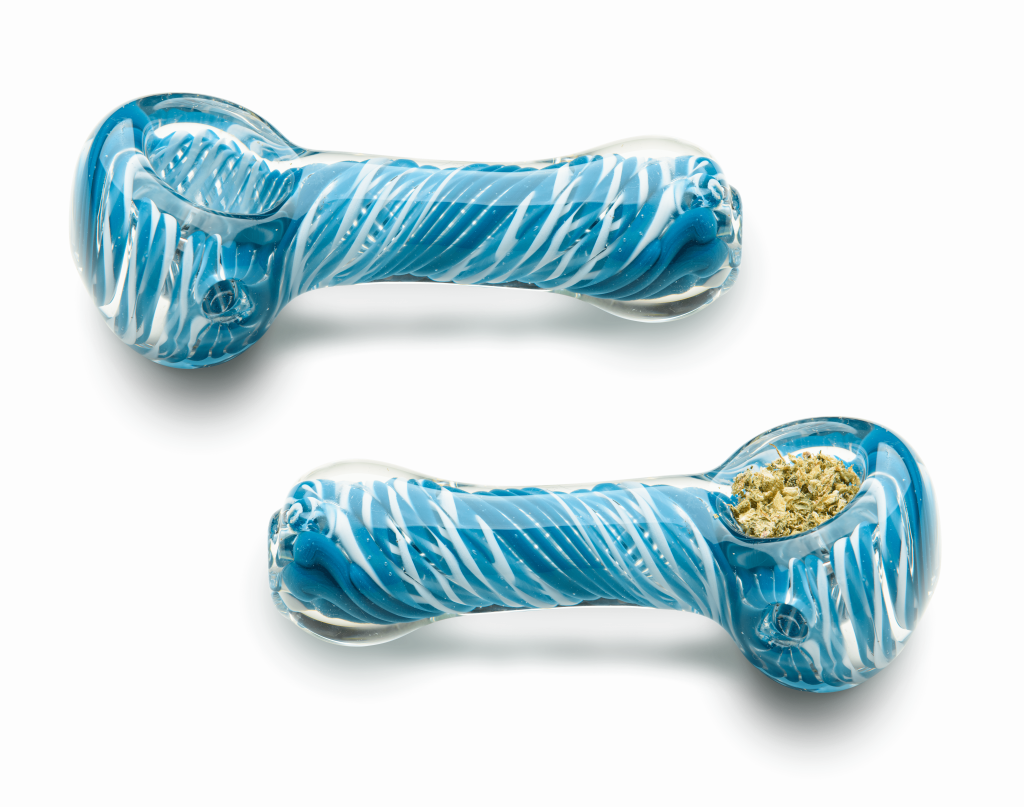 Blown glass pipes are artistic marvels. Their visual impact is captivating, with intricate designs and colors. Each glass pipe is unique, with evolving colors over time, adding a touch of magic. Let's delve into the perks that glass brings to the table.
Enhanced Efficiency
Glass pipes offer a more efficient smoking experience. They can handle more significant amounts of smoke, ensuring a value-packed session. The filtration process before inhalation eliminates harmful substances and residues, leading to smoother, healthier smoke.
The tactile delight of glass is unmatched. From the gentle touch against your lips to the seamless inhale and exhale, glass provides a sleek, clean sensation. Unlike metal pipes with a metallic aftertaste or silicon pipes compromising flavor, glass preserves the true essence of the herbs.
Glass combines delicacy with durability. While exercising caution against drops, professionally crafted blown glass pieces promise longevity. Meticulous glassblowing techniques guarantee robustness and strength.
Glass pipes manage heat efficiently. Unlike metal or ceramic pipes retaining heat, glass remains cool, ensuring a burn-free experience.
Selecting the Right Pipe Shape and Size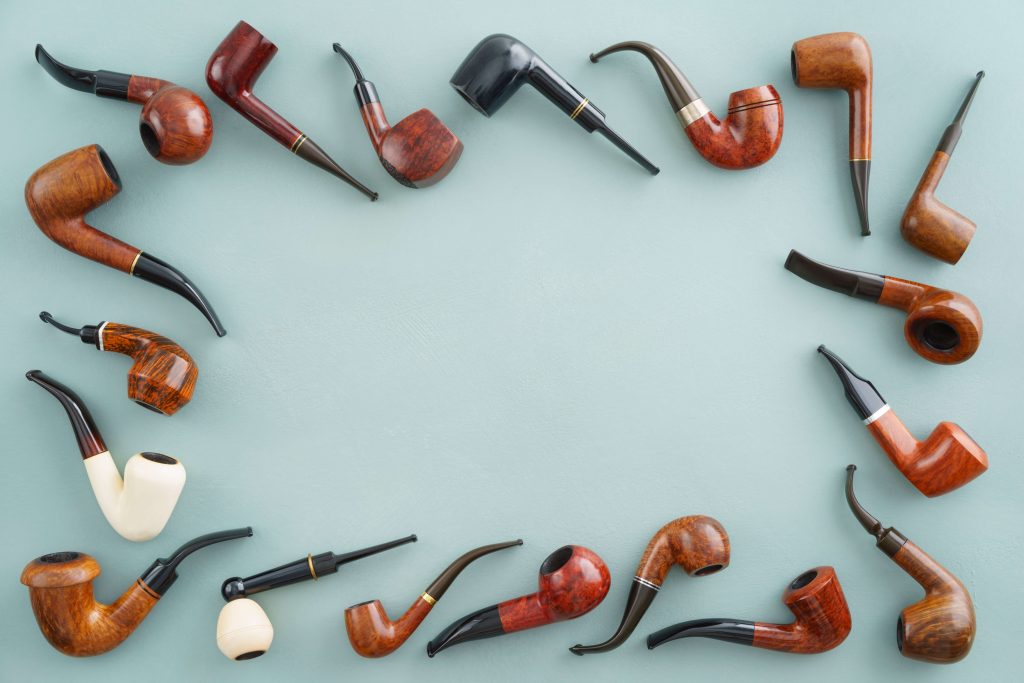 When it comes to the shape of a pipe, it's all about personal preference. Pipe lovers have their inclinations, making this an individual choice. Let's explore the considerations for shape and size in more detail.
Aesthetic and Comfort Factors
Many pipe smokers lean towards bent pipes due to their ergonomic advantages. Bent pipes are known to "hang" better, offering a more relaxed smoking experience by reducing strain on the teeth and jaw. Conversely, some enthusiasts opt for straight-stemmed pipes, primarily for aesthetic reasons. The added benefit of keeping smoke away from the eyes adds to their appeal. Additionally, the straight stem facilitates the insertion of a pipe cleaner, helping to absorb condensate that may accumulate in the shank during smoking.
Treated or Untreated?
When buying a tobacco pipe, you may come across the terms "treated" or "pre-carbonated" and "untreated" bowls. The latter is as it sounds: the briar bowl is left exposed and must be broken in slowly, like a new pair of stiff shoes. On the other hand, a pre-carbonated bowl has been treated to create a light carbon lining that allows it to withstand more heat without damaging the pipe. This option is preferable for beginners, as it requires no monitoring or maintenance. But, only if you plan on smoking your pipe infrequently. In that case, you are unlikely to damage it even if you choose an untreated bowl.
Here is a table that summarizes the key differences between treated and untreated smoking pipes:
| | | |
| --- | --- | --- |
| Feature | Treated | Untreated |
| Carbon lining | Yes | No |
| Heat resistance | Higher | Lower |
| Maintenance | No monitoring or maintenance required | Requires breaking in and careful use |
| Best for | Beginners | Experienced smokers |
The best type of smoking pipe depends on your needs and preferences. If you are a beginner, I recommend choosing a pre-carbonated pipe. This will give you a better chance of avoiding damage to the pipe and enjoying a smooth smoke. However, suppose you are an experienced smoker looking for a pipe with a unique flavor. In that case, try an untreated pipe.
Filtered or Unfiltered?
Pipe smokers on the European continent commonly use 9mm carbon filters in their pipes to cool the smoke and prevent blockages in the stem. These filters are not used for their health benefits, as pipe tobacco is not meant to be inhaled. Like cigars, you puff on a pipe. Instead, they are used to improve the smoking experience.
Carbon filters absorb tar and other harmful substances from the smoke. This makes the smoke cooler and smoother to inhale, and it also catches ash and debris avoiding a choking hazard.
There are benefits and drawbacks to using a carbon filter in a tobacco pipe. On the one hand, carbon filters can make the smoke cooler, smoother, and less harmful. They can also help to prevent blockages in the stem. On the other hand, carbon filters can reduce the flavor of tobacco, and they can also add to the cost of a pipe.
Ultimately, deciding whether to use a carbon filter in a tobacco pipe is personal. Some smokers prefer the cooler, smoother smoke that a carbon filter provides. In contrast, others prefer the full flavor of tobacco without the filter.
Finding the Right Fit
When it comes to size, balance is vital. While it's tempting to venture into extremes, a balanced approach is recommended. Tiny pipes, although charming, tend to generate excessive heat during smoking, leading to a less-than-ideal experience. Huge pipes can pose challenges, especially for newcomers. Keeping such pipes lit and managing the amount of tobacco they hold might prove difficult for beginners.
In your pursuit of the perfect pipe, remember that the right shape and size are integral to an enjoyable and comfortable smoking experience.
"Reading" Pipes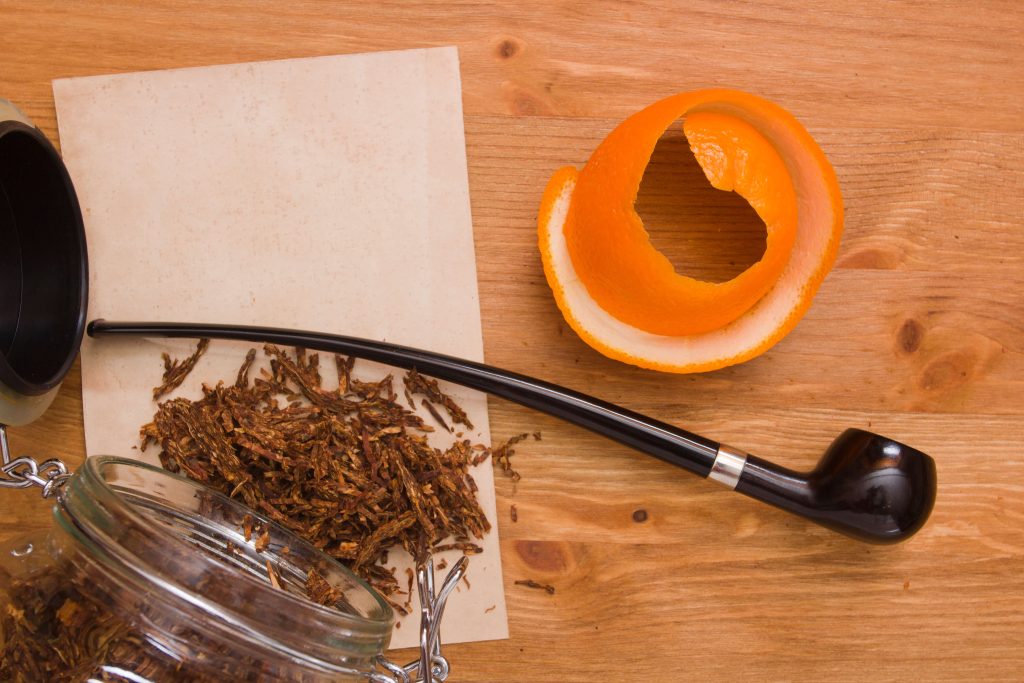 Long tobacco pipes, often measuring around 10,6 inches (270 mm) in length, exude an air of sophistication. However, their grandeur is accompanied by specific practical considerations that shape their usage and appeal.
Elegance with a Touch of Practicality
The allure of long tobacco pipes lies not only in their aesthetic appeal but also in their unique functionality. These pipes are often reserved for private smoking sessions due to their size, which can pose challenges to portability. Carrying such pipes around can be cumbersome, prompting many smokers to commit them
Smoking from a long pipe is a distinctive experience, offering advantages particularly appreciated by newcomers to pipe smoking. The extended stem of these pipes serves as a natural cooling mechanism. The smoke travels through the extended pathway and undergoes a cooling process. The resulting smoke is milder and more enjoyable. This cooling effect allows the intricate flavors of the tobacco to shine, offering a rich and nuanced smoking experience.
The Charm of "Reading" Pipes
Affectionately known as "reading" pipes, long pipes have earned their place in pipe smoking for their specific purpose. These pipes are designed for serene relaxation, perfect for those seeking solace in a quiet reading nook or during contemplative moments. Their length encourages an unhurried smoking rhythm, allowing smokers to savor the flavors and enjoy tobacco's calming effects.
Enjoying a long tobacco pipe offers a moment of respite in an era of hustle and bustle. The length that might seem impractical for on-the-go endeavors symbolizes deliberate indulgence. Holding a long pipe in the hand while puffing away is reminiscent of the days when time moved slower and life was savored at a gentler pace.
Whether you're drawn to the elegance of a long tobacco pipe for its aesthetic appeal or seek its tranquil experience, these pipes serve as a bridge between tradition and modernity. With each puff, you're not just inhaling tobacco. You're immersing yourself in a legacy of relaxation and appreciation for the finer things in life.
Long Tobacco Pipes
Long tobacco pipes, with lengths of around 6,7 inches (170 mm), occupy a unique space in pipe smoking. They strike a balance between reading and more curved pipes. These elegant creations combine style and comfort in a compact form.
One of the key attractions of these pipes is their lightweight nature. Their manageable size makes them easy to hold in the mouth, eliminating any discomfort that might arise from extended smoking sessions. This characteristic makes them particularly favored among men and women seeking a convenient and enjoyable smoking experience.
Smoking from these pipes offers a distinct pleasure. Though less extensive than some reading pipes, the length still allows for a cooling effect as the smoke travels through the stem. This results in a soft and gentle smoke at the stem end, enhancing the overall smoking experience.
These seven-inch creations offer a unique proposition in tobacco pipes. Their blend of elegance, comfort, and compactness makes them popular among those who value aesthetics and functionality. They encapsulate the spirit of unwinding and savoring life's simple pleasures.
Deep Bowl Delights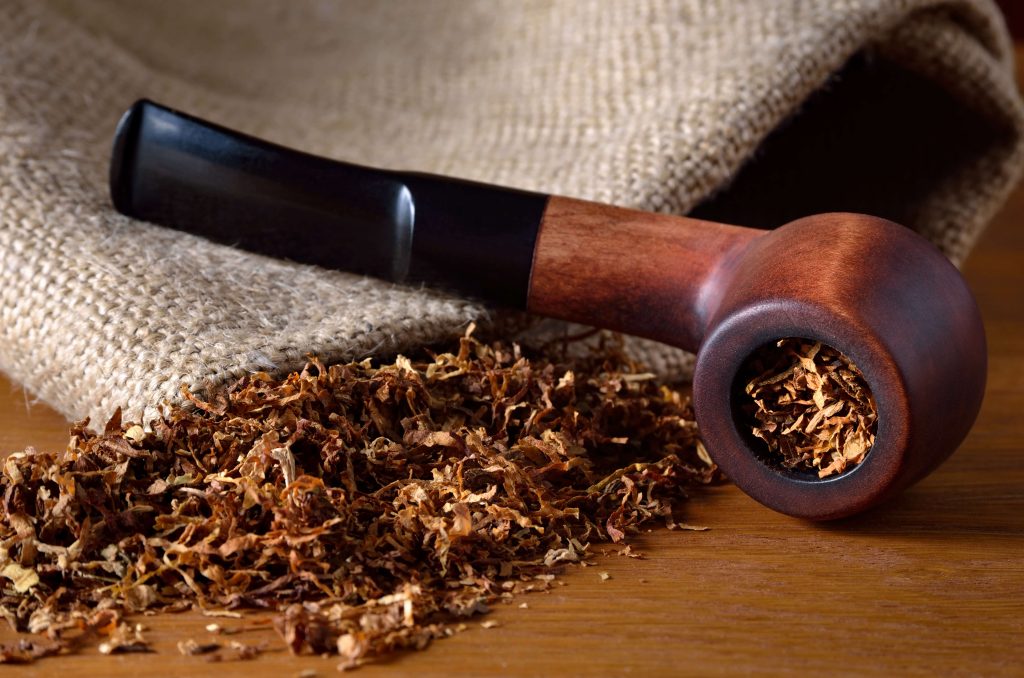 The deep bowl is a hallmark feature of classic tobacco pipes, contributing to a leisurely and contemplative smoking experience. This design choice allows for a longer smoke, providing ample time to savor the flavors of the tobacco blend. Additionally, the deep bowl offers a comfortable grip, ensuring the pipe feels like a natural extension of the hand.
Carving Artistry
Hand-carved designs on tobacco pipes are a testament to the artistic skill of pipe makers. Each pipe's intricate carving showcases the creativity and dedication of its creator. Whether adorned with simple motifs or complex patterns, these carvings add a touch of individuality to every pipe.
Modern Glass Pipes: A Contemporary Twist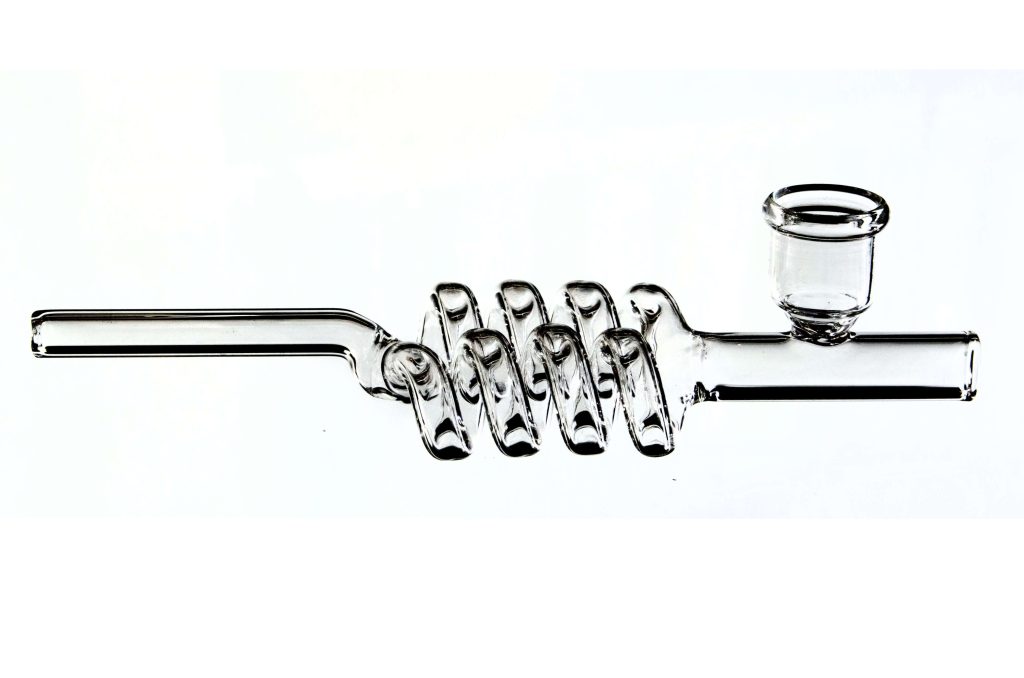 As the world of smoking pipes evolves, modern glass creations cater to those seeking a harmonious blend of aesthetics and functionality. These pipes, often made from high-quality borosilicate glass, exemplify the fusion of artistry and practicality.
Quality Glass Matters
Choosing glass for modern pipes is a crucial consideration. Opting for high-quality borosilicate glass ensures the pipe's durability and ability to withstand the heat generated during smoking. This glass type is renowned for its heat resistance and durability, contributing to a reliable and consistent smoking experience.
Modern borosilicate glass pipes are designed with the smoker's experience in mind. A well-designed pipe offers excellent airflow, allowing for smooth and effortless draws. Additionally, including a carb hole enables the user to control the airflow, enhancing the overall enjoyment of the smoke.
Additional Features
Modern borosilicate glass pipes often have thoughtful features that elevate the smoking experience. Some pipes feature removable borosilicate glass bowls, simplifying the cleaning process and offering convenience to the user. Furthermore, the availability of carrying cases ensures that your glass pipe remains protected and portable.
Exploring Marijuana Pipes: A Contemporary Choice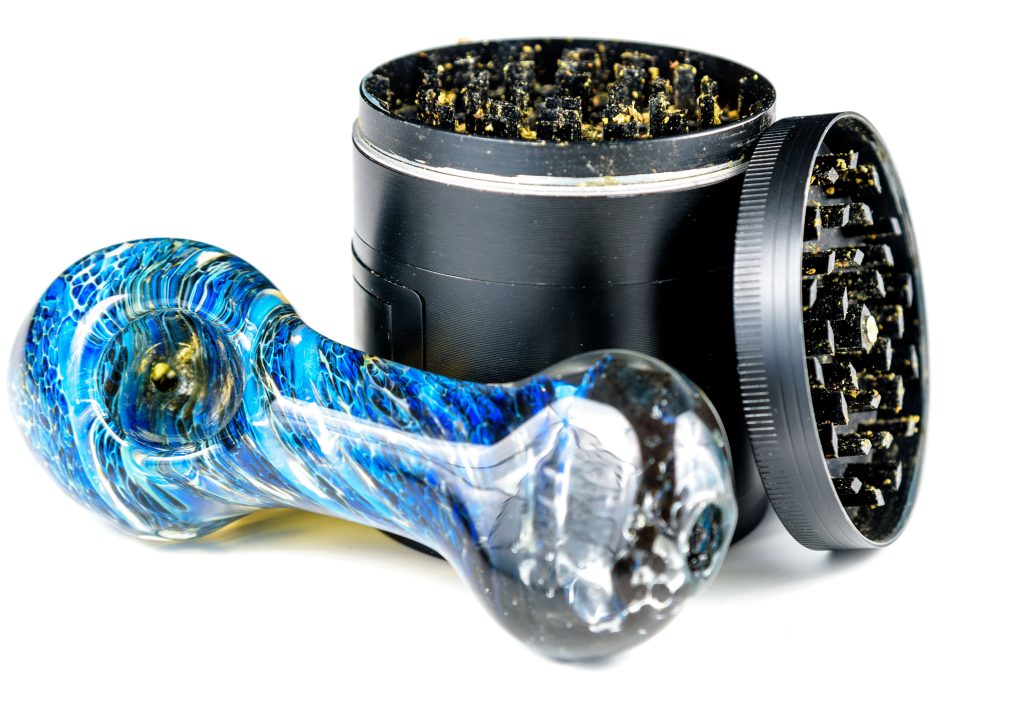 For enthusiasts of herbal smoking, weed pipes provide a convenient and efficient way of enjoying the essence of their chosen herbs. These pipes come in various styles and materials, catering to the preferences of weed connoisseurs.
Diverse Materials
Weed pipes are available in various materials, each influencing the smoking experience. Glass, metal, and wood pipes offer distinct characteristics, allowing users to tailor their experience to their individual preferences. Glass weed pipes, such as the Marley Natural glass pipe, are favored for preserving the purity of flavor and providing a clean taste.
One-Hitters
One-hitters' popularity has grown among those who prefer smaller, controlled doses. These compact pipes enable users to enjoy a quick hit without extensive preparation. Some weed pipes also have built-in screens or filters to prevent inhaling unwanted debris.
Enjoying Smoking Herbs
Weed pipes cater to individuals who value the simplicity and convenience of smoking herbs. Whether indulging in a solo session or sharing the experience with friends, weed pipes offer a straightforward and enjoyable way to relish the flavors and effects of your favorite herbs.
Factors to Consider When Choosing a Pipe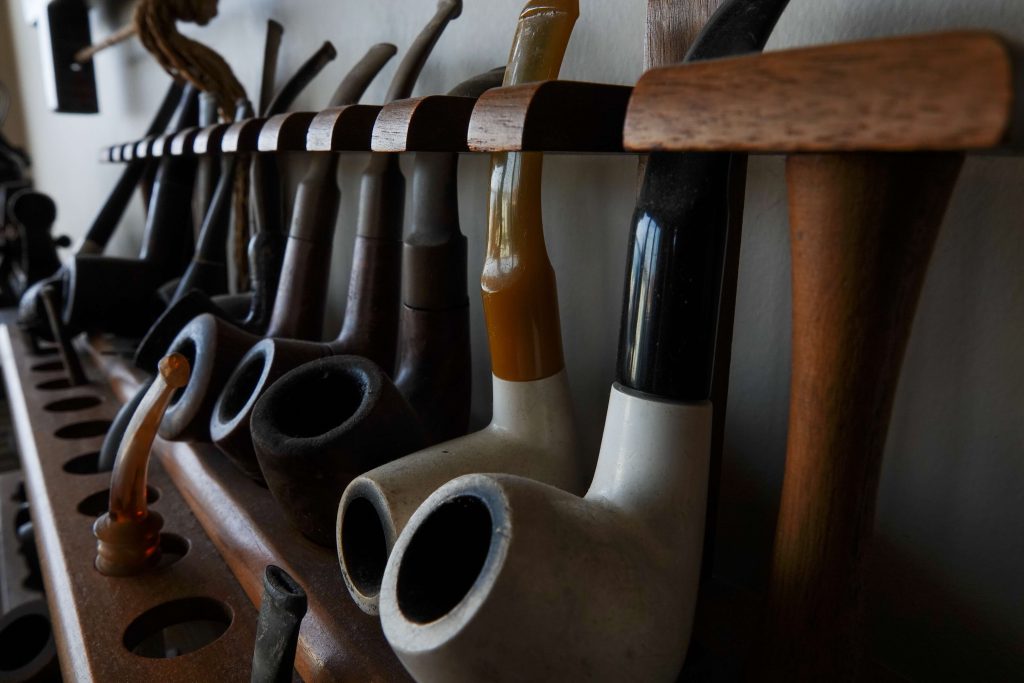 Selecting the perfect smoking pipe is a blend of personal preferences, practical considerations, and the desire for an enhanced smoking experience. Here are key factors to keep in mind as you embark on your quest:
Material Matters
The material of the pipe significantly shapes the smoking experience. Whether you opt for the warmth of wood, the purity of glass, or the classic charm of clay, your choice of material will influence the flavors, heat retention, and overall feel of the pipe.
Shape and Design
The shape and design of a pipe not only contribute to its visual appeal and impact its functionality. Consider factors such as the bowl's depth, the stem's curvature, and the overall ergonomics. A well-designed pipe should feel comfortable in your hand and offer easy handling.
Durability and Maintenance
The pipe's durability is paramount, particularly for those who intend to use it regularly. Ensure that the pipe is made from sturdy materials and can withstand the rigors of regular use. Additionally, consider the ease of cleaning and maintenance. A well-maintained pipe yields a consistently enjoyable smoking experience.
Portability and Storage
If portability is a priority, you can choose a compact pipe with a suitable carrying case. Portability allows you to enjoy your pipe wherever you go, ensuring that the pleasure of smoking is always within reach.
Price and Quality
While a reasonable price is essential, prioritize quality when choosing a smoking pipe. Investing in a well-crafted, durable pipe ensures you'll enjoy years of satisfying smoking sessions. Remember, the pipe you select should be an investment in your smoking experience.
The Joy of Discovery: Your Perfect Pipe Awaits
As you embark on your journey to find the perfect smoking pipe, relish the excitement of exploration and discovery. The world of smoking pipes offers a rich tapestry of options. Each has its unique blend of aesthetics, craftsmanship, and functionality. Whether you're drawn to the classic elegance of tobacco pipes, the artistic allure of glass creations, or the practicality of weed pipes, there's a pipe that will resonate with your preferences.
So, take your time, explore various pipe makers, and immerse yourself in the rich history and culture of pipe smoking. Read reviews, seek advice from experienced pipe smokers, and attend pipe shows to gain insights into the diverse offerings. Remember, the perfect pipe is not just an accessory. It's a companion that enhances your smoking experience and adds a touch of sophistication to your rituals.
Conclusion
In conclusion, finding the perfect smoking pipe is a fulfilling and personal endeavor. As you delve into the world of pipes, you'll discover that choosing a pipe is not just about functionality but also about self-expression. It's also about connecting to a rich tradition. Whether you're drawn to the timeless elegance of a tobacco pipe, the contemporary artistry of glass creation, or the convenience of a weed pipe, your perfect pipe is out there, waiting to become a cherished part of your smoking journey. So, starting this adventure with an open mind, a discerning eye, and the anticipation of finding a pipe that perfectly complements your smoking rituals would be best. Happy Smoking!